My kid just learnt a valuable lesson today - never skimp on quality when it comes to USB memory sticks. Especially when all your homework and assignments are stored on it. And... You did not make a backup (lesson #2).
Her stick stopped functioning today. If you press it upward whilst connected to the computer, the red light comes on but the computer does not recognize any device. To me it was clear that the data pins were broken.
I opened it up, only to confirm my suspicions. So in order to try and rescue the data (for an assignment that is due tomorrow nevertheless), I quickly set up my workstation.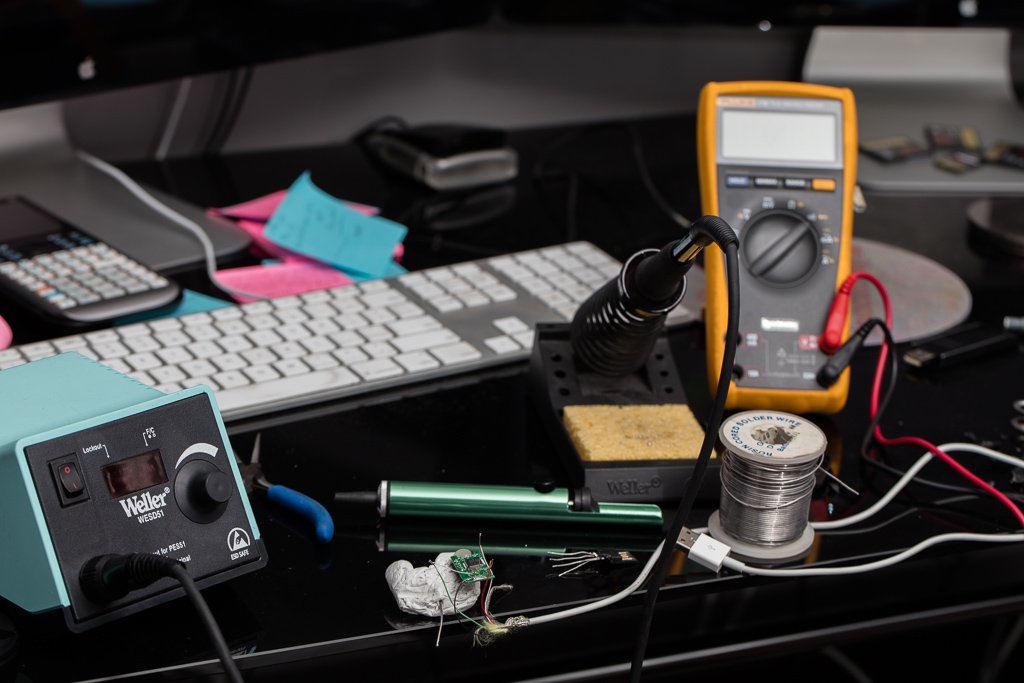 Unfortunately I was lacking many components to properly fix the broken connections. To see exactly which pins did not make good contact, I gently tried to remove the Standard A USB connector. In doing so the connection copper strips broke off - I guess they became very brittle. Using my microscope and fluorescence imaging I could easily track where the connections lead to. Unfortunately, I did not have a soldering iron with a thin enough tip to solder on the SOP IC. Instead I used a knife to scrape off the insulation on top of the broken tracks. This left me with a very thin - perhaps 0.1mm wide - strip to solder wires on. Eventually I managed to get wires hooked up and connected to an old mouse's USB cable.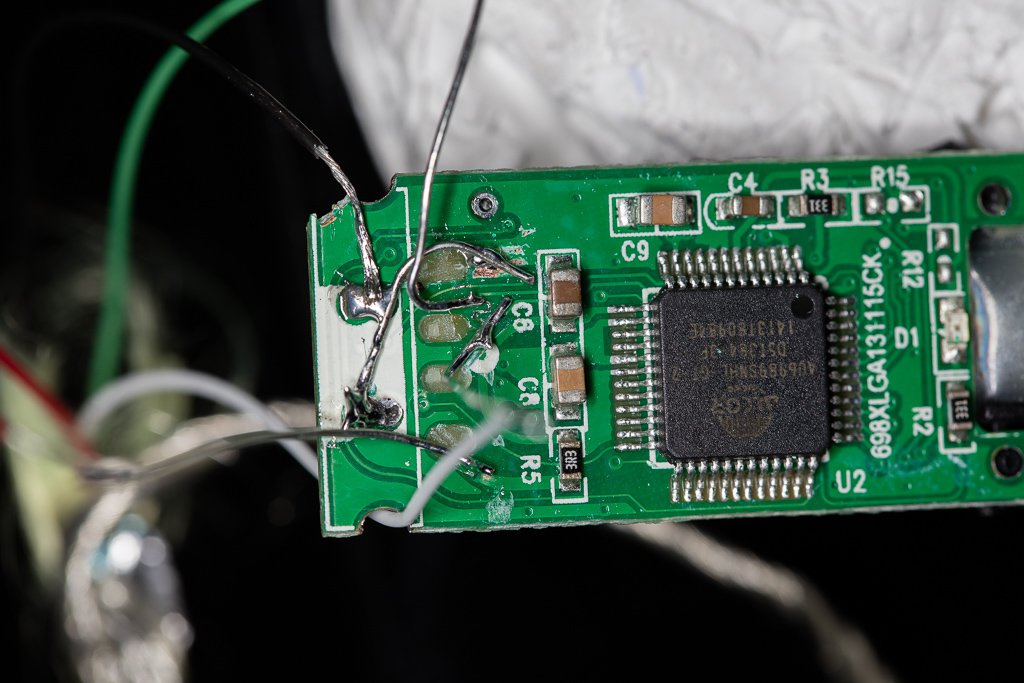 In great anticipation I hooked it up to my MacBook Air - and voila - we could recover the data. Unfortunately when I moved the USB stick after copying all data off of it, one wire pulled loose - that is the problem with things so small and not having the right equipment. At least she recovered everything.