Make/Model: BMW M235i Gran Coupé 2020
Colour: Boring Alpine White
New?: New (Demo)
Engine: 2.0l I-4 Turbo
Power/Torque: 224kW (301 BHP) / 449Nm (331 lb·ft)
Average Fuel Consumption: 7.6 - 10.3 l/100 km (Highway - City)
Performance: 0-100km/h in 4.8s, 250 km/h top speed
Transmission: 8 speed automatic
Owned: September 2020 - Current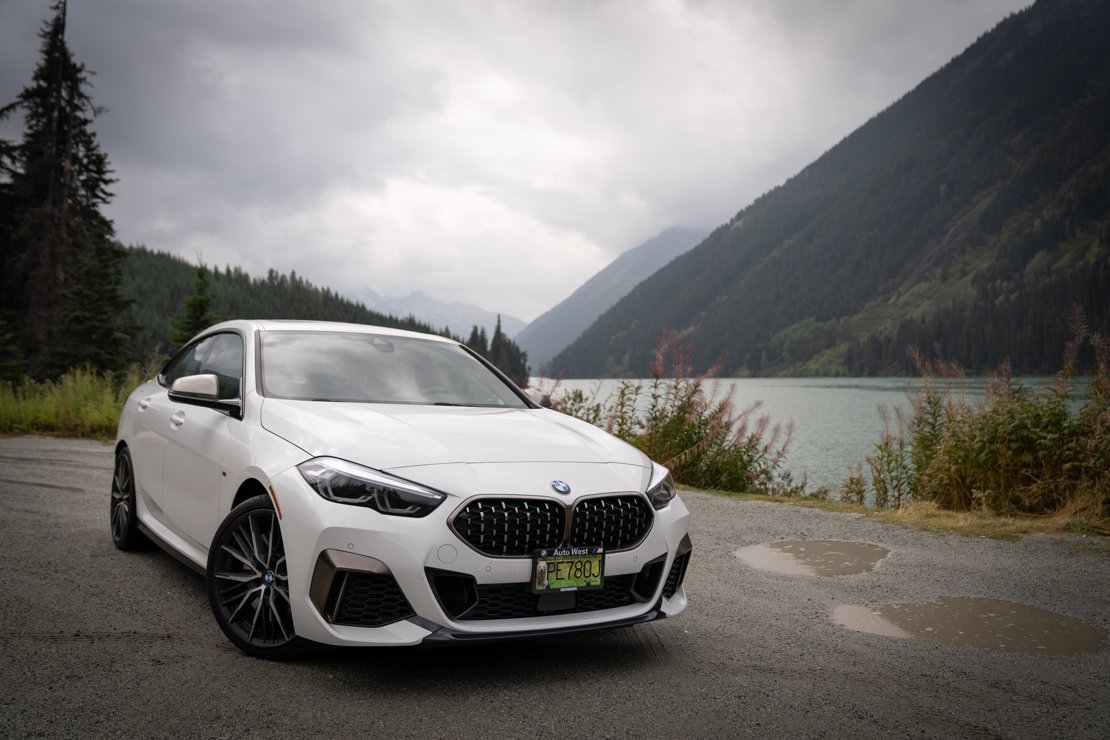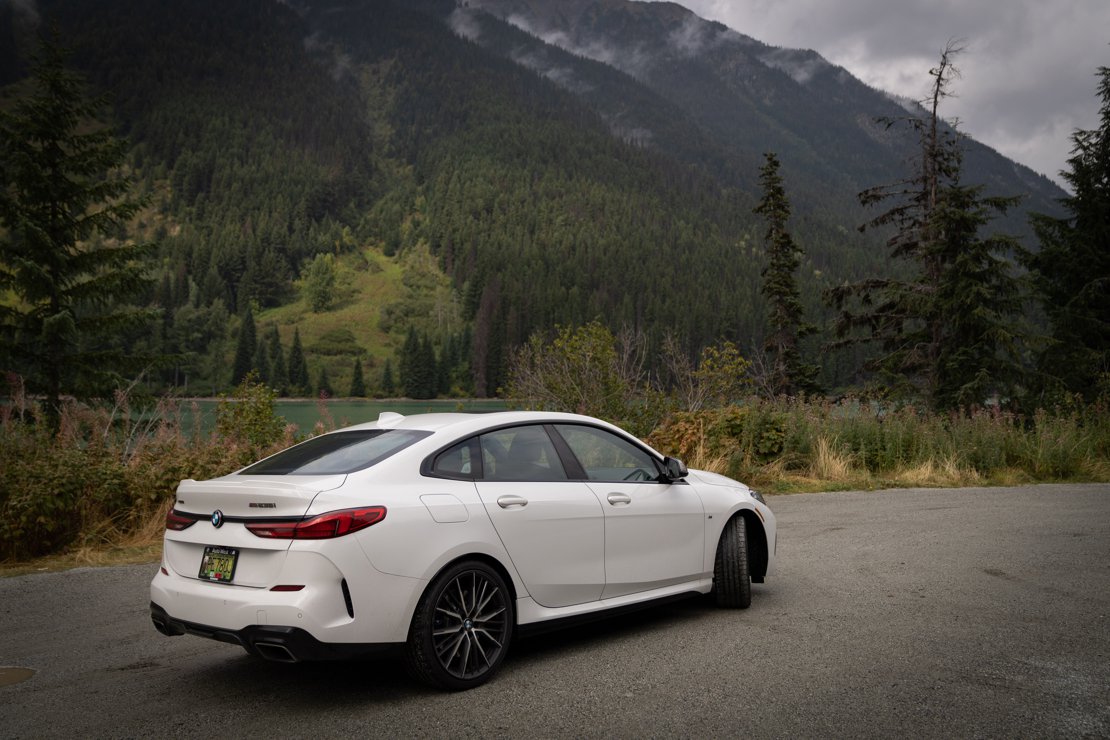 Notes:
I have not owned this car long enough for a full review, but did take it on a 612km roundtrip to Lillooet. On the way there (through Whistler) I placed the car in sport mode and at times I also placed the transmission in sport mode. When combined, this car really impressed me. Do keep in mind - I am the guy that once said "I consider any car that does 0-100km/h in less than 10 seconds a performance car" - a statement I am embarrassed about now but it reflects on me as just a normal person loving cars and enjoying subjective opinions about how they make me feel as opposed to professional auto reviewers).
In tight corners on a winding road climbing steep mountains followed by 14% downhill slopes, the car just handled sublimely. It was not as much fun as the mustang which easily could whip out its tail in the bends, and one really tight 180 degree corner caused the car to slightly understeered. However I always felt in control of the road - the automatic driver assist features like traction control, stability control, power distribution etc. all helped keeping the car planted on the road. The M brakes were fantastic - they did not fade during my trip and ensured I could enter a corner at the right speed.
On the way back from Lillooet, via Hope, I tested the fuel efficiency. I placed the car in Eco Pro mode and used a combination of the cruise control and manual driving to make the trip back all in one tank - that is, 612km on one 50l tank. Do keep in mind, 284km was through a major city and with the car in sport mode and pushed hard on a hilly road. When I refuelled, the car estimated I can drive 930km on one 50l tank based on my average fuel consumption. For a high performance car, I was impressed.
As to comfort - even though I did the trip in about 10 hours, I did not feel any discomfort during the ride. Seats are fantastic - though not as "grippy" as the MINI. I have ample leg room and the steering wheel is comfortable to hold.
The navigation system works really well - well enough that I have not yet needed CarPlay.
I am in two about the styling. I like the front of the car, but the tail section is a bit off. And I hate the colour. It attracts dirt like nothing else and it is just so boring that I walked past my car twice now. Unfortunately it was the only colour my dealer had. Next car will NOT be white.
As I drive it I will update with additional feedback.