I have not posted any pictures of my reef aquarium in a long time, so here goes: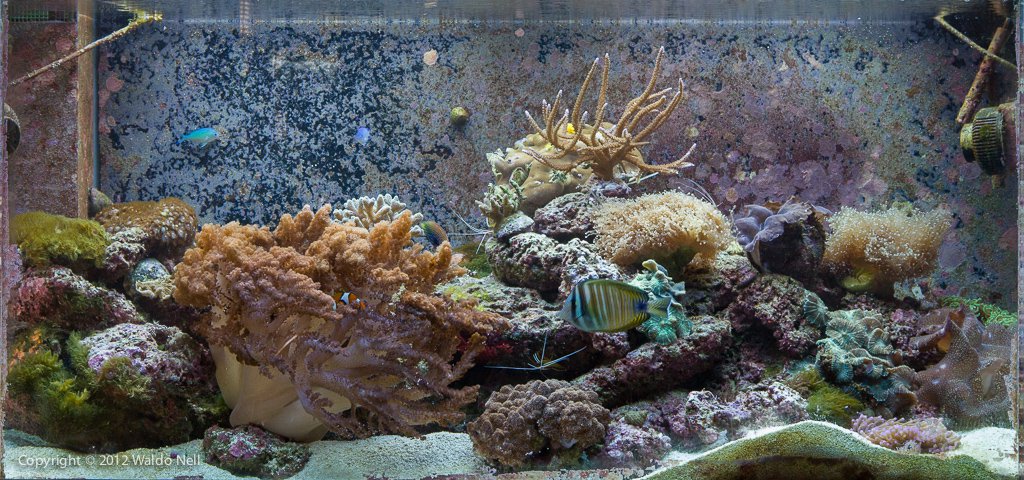 I have removed some mushrooms, the leather coral and some zoanthids from this tank, and placed them in the 480g. They were originally purchased with the big tank in mind. I had some bad chemical warfare with all those softies and stonies mixed - never again. I'd rather have a bit barren looking tank (like above) but no warfare between the different species, than an overcrowded war zone.
Now to get rid of that damn Bryopsis...